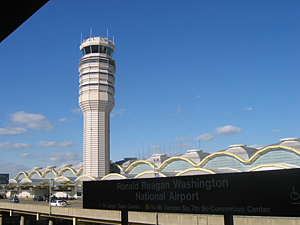 For the newcomer, finding your way around can be very confusing. The city is divided into quadrants—Northeast (NE), Northwest (NW), Southeast (SE) and Southwest(SW). These sections of town come together around the U. S. Capitol, which marks the center of the city. Addresses in Washington, D. C. include a direction, which tells you which quadrant of the city the address is located in. You need to be careful because the same street name and number may exist in for example, NE as well as NW.

You should be sure to look at a map and plan your route before you venture out to a new place. The traffic lights in the city are on the sides of the roads, rather than overhead. Be careful at the traffic circles throughout the city. You can easily end up on the wrong road, especially at night when signs may be hard to read.

Washington, DC has a bus system to get around the National Mall. DC Circulator Buses provide an inexpensive way to get around the city's most popular attractions. Buses run every 5 to 10 minutes and will cost $1 per ride.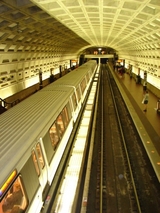 The best way to get across town and to the suburbs of Maryland and Virginia is by Metro. The Washington Metropolitan Transit Authority is relatively clean and safe. To find the Metro stations, look for the tall brown columns with the large "M."

Metro opens at 5:30 a.m. on weekdays and 7 a.m. weekends. It closes at midnight Sunday through Thursday. On Friday and Saturday nights, it stays open until 3 a. m. Fares range in price from $1.35 to $4.25 based on the distance you travel. Unless you want to carry around lots of change, be sure to have plenty of $1 bills to buy your tickets. The ticket machines will give you change for 5, 10 or 20 dollar bills, but only in quarters. Transfers are free within the Metro. There are five different Metrorail lines that go around Washington, Maryland and Virginia. Plan your route and be sure to notice if you need to change lines to reach your destination.

Since some areas of town are a long walk from Metro stations, and the DC Circulator buses do not run throughout the city, it may be easier to get to some places by Metrobus. Bus stops have red, white and blue signs or flags. As the bus approaches the stop, look for the route number and destination displayed above the windshield. Fares range from $1.25 to $3.10.

Taxis are easy to find around Washington. To get around the downtown area, the fare will range from $4 to $15. Each passenger may be charged an addition $1.50.
Going to and from Washington, D.C is easy! Ronald Reagan Washington National Airport is just across the Potomac River from Washington and Metro can take you there!Flying Internationally? You will fly with ease at the new and updated Dulles Airport with a brand-new railway to all the different concourses.